German Ports
As an information platform, German Ports provides a wide range of data on your containers and supports you in the import and export process. Various functions are available to you, which you can use depending on your information needs.

With the "Container information" function for all terminals in Hamburg, Bremerhaven and Wilhelmshaven, you have the possibility to obtain the current status of your containers from one source. The "Ship information" function informs you about the current status of incoming or outgoing ships. With the help of the "Digital Exemption" function, you can request exemption information from the carrier securely and without media breaks.

About German Ports
German Ports is a joint project of DAKOSY Datenkommunikationssystem AG and dbh Logistics IT AG. The cooperation of the two system houses ensures that the German Ports platform provides you with container and ship information on all major German seaports (Hamburg, Bremerhaven and Wilhelmshaven).

Functions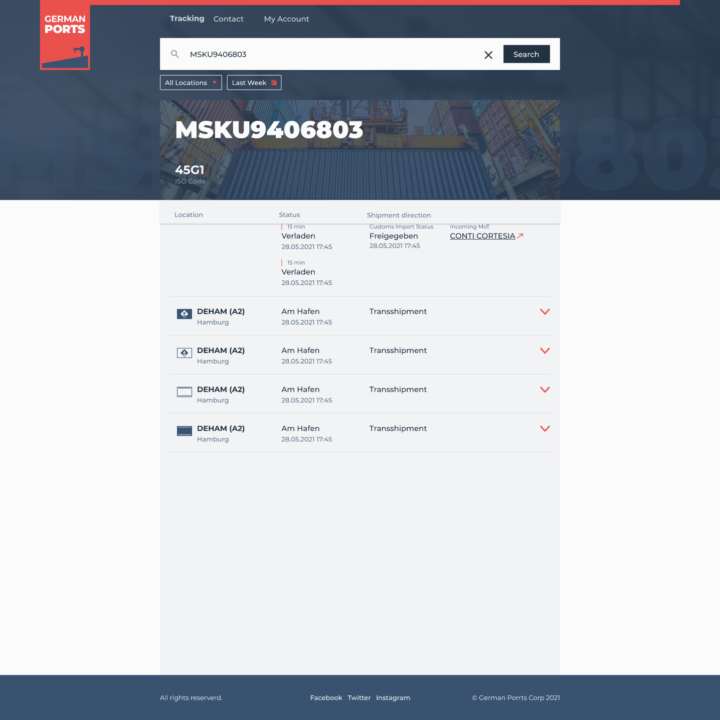 German Ports provides you with various services for organising and monitoring your container transports. The services were developed by the specialists for port community systems, DAKOSY AG and dbh Logistics IT AG.

The integration of all stakeholders on the basis of one platform is a core function of German Ports.

Security is guaranteed by the blockchain as a communication channel.

In order to receive exemption information more easily and quickly in the future, forwarders can request exemption references for containers via the German Ports platform. Freight forwarders have the option of entering and sending their requests via an EDI interface as well as via a user interface. The request must contain the B/L number, the container number and the carrier. Through a direct connection to the carrier, the enquiries are transmitted securely and without media breaks, validated and correctly assigned via code lists. In addition to the exemption information, the forwarder also receives a status overview of his enquiries as well as the corresponding return depot and the turn-in reference.

Expected to be available from May 2022

Current container information can be accessed across all locations at the most important German North Sea ports of Bremerhaven, Hamburg and Wilhelmshaven. These show the latest loading or delivery data as well as the most important status information on the progress of the respective customs process. This means that it is no longer necessary to switch to different portals depending on the port of transshipment; instead, the search for one's own container is carried out in a matter of seconds in all connected port systems.

The information is optimised for mobile devices, so that a request can be made conveniently at any time via mobile phone or tablet, even when on the move.

Expected to be available in the second half of 2022

Current ship call and departure data can be retrieved from one location across all sites at the most important German North Sea ports of Bremerhaven, Hamburg and Wilhelmshaven. These show the current status of the port call or the planned arrival date. The search is carried out simply by entering the name of the ship, the call sign or the IMO number.

This information is also optimised for mobile devices, so that an enquiry can be made quickly and easily via mobile phone or tablet at any time, even when on the move.

Expected to be available in the second half of 2022

Connection via EDI and user interface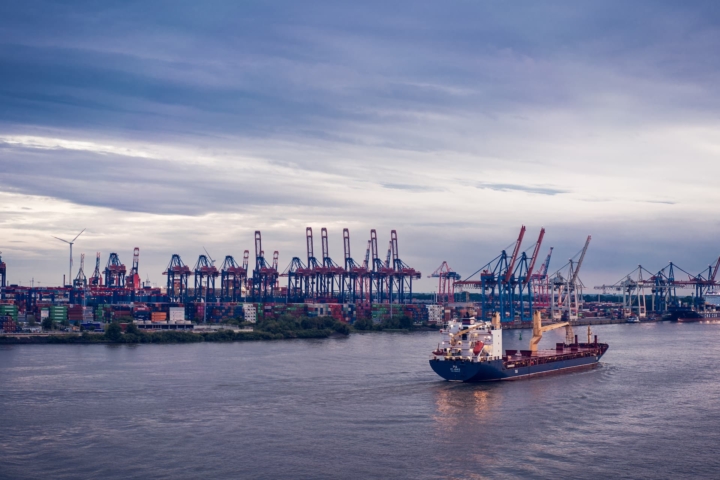 Contact

DAKOSY AG
Franz Schwanke

Mattentwiete 2
20457 Hamburg
schwanke@dakosy.de
dbh Logistics IT AG
Timo Köhler

Martinistraße 47 -49
28195 Bremen
timo.koehler@dbh.de